AER STICK
Introducing a new way to take charge of your right to breathe.
JUST BReathe.
AER stick is a lightweight handheld air filtration system with embedded system feedback to regulate the user's breathing pattern – this slick design will satisfy our user's need of purified air from a small, portable device that is simple, safe, inexpensive, and effective.
The device consists of two shells. The inner shell of the device consists of a unique filtration system (patent pending) which is designed specifically to filter out pollutants and dust particles at a higher efficiency rate than commonly used face masks. While the outer shell consists of an led system that guides the users breathing patterns.
AER stick's value proposition is to filter the inhaled air and empower the users to overcome stressful situations in polluted environments by regulating their breathing patterns.
AER stick
Front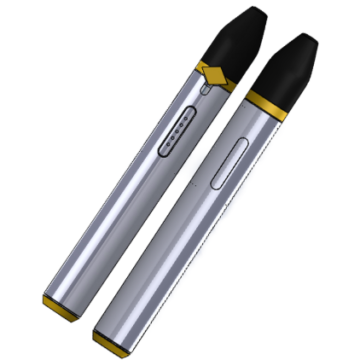 AIR STICK
FRONT AND BACK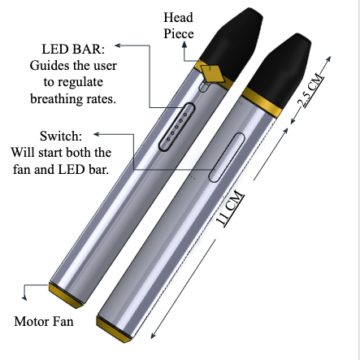 AER STICK PARTS
LABELS
3 SIMPLE STEPS TO BREATHE BETTER
1
ACTIVATION
The user starts the process by holding the device in their hand and pressing the switch. The user then places the device on their lips prepared to breathe through it.
2
FILTRATION
As soon as the switch is pressed a small motor starts which is located at the end of the device. The motor pushes the air inside the tube in order to pass through the filtration shell.
3
RESPIRATION
The switch also initiates a led system located on the outer shell. This led system is pre-set in order to regulate the breathing of the user. Both inhalation and exhalation are pre-timed.
Get Fresher air,
no MORE POLLUTANTS,
99% >pm2.5 REMOVED
bETTER REGULATION
lEADS TO INCREASED LUNG CAPACITY
Your breathing
Now in your hands
hAPPY LUNGS,
Happy customers