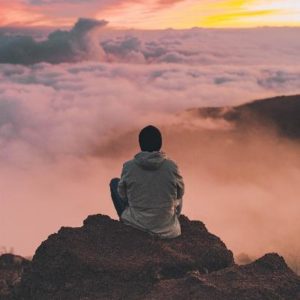 Our purpose
With an unprecedented amount of air pollution being generated every day, we're dedicated to creating technology that not only helps mitigate but also prevents the harmful effects caused by air pollution to humans. Existing personal pollution control technologies have drawbacks ranging from being ineffective to being user-unfriendly. Our state of the art handheld filtration device meets all the criteria required to provide pollutant-free air while satisfying our user's needs!
The vicious cycle effect
Pollution affects humans most when it affects our breathing. The chart on the right explains how pollution leads to a "vicious" cycle. It is clear to see, that a chain reaction arising due to lower respiratory volume leads to catastrophic outcomes for the human body.
Taking inspiration from this "vicious" cycle, we focused on the development of our device to address three major issues: 1)Filtration, 2)Regulation, and 3)Respiration. AER stick improves these three areas in order to solve the problems mentioned in the vicious cycle.
Improved
fILTRATION
By providing an external filtration system the number of pollutants entering the lungs decreases dramatically. Specifically dust and PM 2.5. This causes better air circulation and helps reduce the CO2 levels in the bloodstream.
Improved
rEGULATION
By improving the regulation of breaths per minute the respiratory volume can be increased which would then lead to more oxygen being absorbed by the lungs. Regulation also helps relieve stress in these environments.
IMPROVED
RESPIRATION
It is a known fact that people living in polluted environments have higher respiratory problems. By combining both filtration and regulation aspects of the device it will ultimately lead to better human respiration.
TAKE charge of YOUR BREATHing.